John Travolta talks The Fanatic and his iconic dance with Princess Diana.
How The Peanut Butter Falcon film is a dream come true for differently-abled actor.
Mason's Wish: child cancer survivor gets dream of making a superhero movie fulfilled
Wine Country watch party & wine down for Netlfix
Taraji P. Henson talks The Best of Enemies.
Guess which Games of Thrones star is at the Capital Irish Film Fest?
Tree of Life Awardsor "Black Oscars" and DC's connection to Black Hollywood
Essence magazine celebrates Black Women in Hollywood at 12th annual pre-Oscars luncheon
Beale Street actress Kiki Layne on breaking down black women stereotypes.
Barry Jenkins talks Beale Street
The Front Runner a must-see for political junkies.
Green Book stars talk road tripping in the 1960s while Black.
What exactly goes on a film festival? Markette goes to Middleburg to find out.
Gerard Butler explains why he cancelled a trip to Saudi Arabia to promote Hunter Hiller.
Hilary Swank's What They Had modeled after director Elizabeth Chomko's family battle with Alzheimer's.
Tiffany Haddish takes on Trump? Her new political satire The Oath sure blurs lines.
The Hate U Give director George Tillman, Jr. reflect on run-ins with the cops.
Will Packer and Malcolm D. Lee talk Night School with Hart and Haddish.
First Look: Taraji P. Henson knows What Men Want.
English actress Emily Mortimer talks The Bookshop.
Tom Cruise, Angela Bassett and cast of Mission: Impossible – Fallout.
Henry Cavill goes from Superman to super villain in Mission: Impossible -Fallout, meanwhile Simon Pegg gives his tech-savvy take on MI6.
Boots Riley and the stars of Sorry to Bother You talk bending reality.
WWII doc The Cold Blue reveals lost footage from Ben Hur director who went to battle
A Kid Like Jake director on being a trans man, and working on This is Us
John Travolta talks Gotti
Netflix docu-series Bobby Kennedy for President commemorates 50th anniversary of RFK's untimely death.
Doc: why Americans obsessed are with The Notorious RBG
90 Days tackles HIV on the dating scene.
Samira Wiley talks season 2 of The Handmaids Tale on Hulu.
Backyard Wildnerness: Can eco-films create better global citizens?
Amy Schumer bumps her head and thinks she's a supermodel in her new film, I Feel Pretty and I got a chance to ask her about that and the diverse cast, including Naomi Campbell, Sasheer Zamata her love interest in the movie Rory Scovel.
God's Not Dead: why faith-based movies & music crush at the box
First Black Panther, next an Afro-Latino Spider-man.
Jerry Bruckheimer talks 12 Strong with the real-life heroes behind the film.
Taraji P. Henson talks Proud Mary and breaking glass ceilings.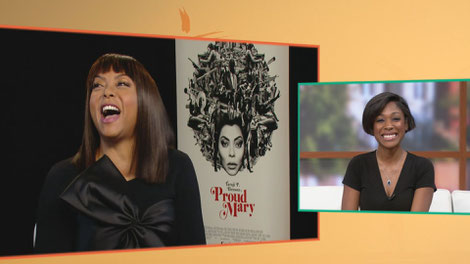 6 family-friendly movies to see over the winter break.
Tiffany Haddish of Girls Trip becomes unlikely Oscar contender.
Wonder movie inspires moms & kids in story reminiscent of Cher's Mask.
Chadwick Boseman on Thurgood Marshall movie: It's a who dunnit!"
Sheila Johnson talks Middleburg Film Festival with Lee Daniels.
New Deep Throat movie focuses on Watergate whistle blower Mark Felt.
Jake Gyllenhaal & Boston bombing survivor Jeff Bauman talk Stronger.
5 fall movies to watch right now.
Carlos Santana produces critically-acclaimed Dolores Huerta doc.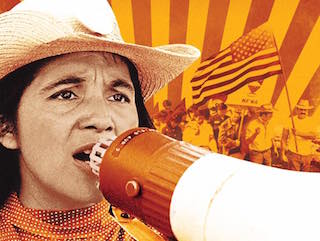 Meet Sundance, Cannes darling Patty Cake$ director & breakout star.
The Glass Castle movie preview with woman who lived it: Jeanette Walls.
Twitter Post: Girls Trip wows at the box office
Instagram Post: Fanning out over Charlize Theron in Atomic Blonde.
Laz Alonso speaks passionately about his new Kathryn Bigelow film Detroit.
John Singleton on FX's Snowfall: "It's like making a movie every week."
Cast of Amanda Lipitz's new Sundance darling Step talk beating the odds, one step at a time.
Growing Up Hip Hop: kids of music & entertainment legends tell all.
Facebook Rant: Film & TV actress struggles with crack addiction, so sad.
Nancy O'dell talks Spider-Man: Homecoming with Tom Holland & Zendaya.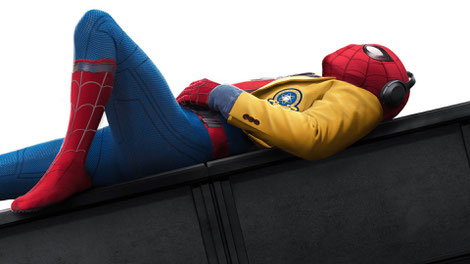 SNL alum take over July 4th box office with The House & Despicable Me 3
Ron Howard tapped to direct Untitled Han Solo Film after on-set shake up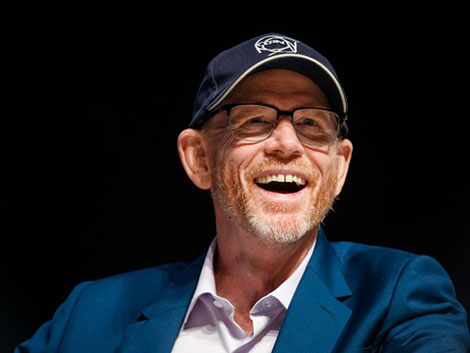 What Captain Underpants can teach us all about curmudgeons…
Dear Mama, take your grown son to go see All Eyez On Me. Here's why…
Wonder Woman actress Gal Gadot reveals that her newborn daughter made a cameo in the movie. Well, sort of…
Snow White or Snow Wrong? New movie poster accused of fat shaming.
If you liked Cher in Mask, then you might like Julia Roberts in Wonder
Memorial Day Movies: 4 Movies to Put on Your Watch List
Kirsten Dunst to Sofia Coppola: "I will not lose weight for this role."
Guardians of the Galaxy Vol. 2 wins the weekend
Johnny Depp surprises Disneyland riders as Cap'n Jack Sparrow
Nancy O'Dell on new Reelz Channel series
Why I loved The LEGO Batman Movie
Michael Jackson's daughter snags film role
Got a science kid? Go see: Dream BIG: Engineering Our World
Pregnant with an afro fighting for women's right? Wait. WHAT? Eleanor Holmes Norton talks Amazon's Good Girls Revolt.
Pharrell Williams and Kevin Costner talk Hidden Figures
Mel Gibson talks Hacksaw Ridge
Lupita Nyong'o talks Queen of Katwe
Why I wasn't so crazy about Will Smith's Collateral Beauty
Mom at the Movies: Best Sports Films
Facebook Vid: Chuck Lorre on his phenomenal career in scripted TV
---
Why A Need for Markette at the Movies?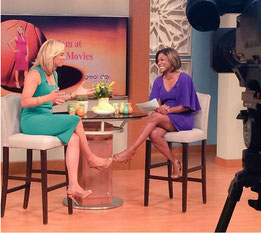 My perspective on movies completed changed after I became a mom a few years ago. I mean, couldn't watch a film with a sick kid in it without bursting into tears.
When it comes to what I can watch as a family, I need guidance and it's not out there. Many film reporters are young single guys.
So, when I went from a movie correspondent for AMC Theatres to host of Great Day Washington (my first TV gig after having a baby), I created Mom at the Movies to offer parents a fresh perspective on film, TV and entertainment.
---
Markette at the Movies Video Snaps